Click to view this email in a browser

MIRACLE MOMENT®
"A person of power embraces challenges in complete gratitude. No matter the situation life may bring, discontent is never justified, rather all is experienced as an opportunity and a privilege to adventure and grow."James Ray,Author and Speaker
---

MESSAGE FROM CYNTHIA BRIAN
Founder/Executive Director
Happy May! Can you believe we are in week seven of sheltering-at-home. I'm sure everyone is now a gourmet cook, expert cleaner, garden aficionado, Zoomer, and a bit stir crazy. Just how many shows can be binged watched a night?
As for me, I'm great although concerned about keeping Be the Star You Are!® alive after almost 21 years because of lack of donations. The government isn't helping nonprofits that are all volunteer, like Be the Star You Are!®, even though we have normal business expenses to run our outreach programs. When I founded BTSYA in 1998, I chose to not take a salary and not employ staff so that all donations would totally benefit the programs and people we serve. Who knew that we'd be penalized for being frugal and sustainably sensible?
There is a silver lining! We were thrilled to be notified that we won a $500 grant from the Nonprofits Insurance Alliance Gilbert Fund for our work. Roger Gilbert was a former insurance company CEO who believed in the work of non-profits. THANK YOU Gilbert Fund and NIA for believing in our work.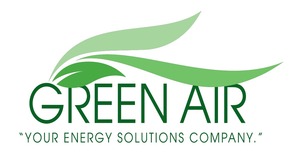 We also want to recognize Nicholas Donzelli and Green Air for their generous contributions to Be the Star You Are!®. This is the time to "go green". Contact Green Air for all your energy solutions. I did, and I recommend them 100%. https://www.gogreenair.net Nick's son, Isaiah was a teen reporter on Express Yourself! Radio and is now a thriving musician. Make sure to listen to his recent interview with a couple of his original songs at https://www.voiceamerica.com/episode/119379/play-and-music We are hoping that Isaiah will write a new musical intro for our Express Yourself!™ show.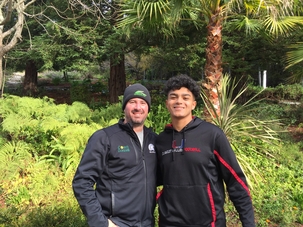 To support authors with new books and all appearances canceled, we began a new radio series on both StarStyle® and Express Yourself!® See below for more details and tune in. https://www.BetheStarYouAreRadio.com
Here in California we are on lockdown until at least May 31. You'll find me in the garden or in my barnyard. For a bit of nature inspiration, check out Wild and Free: Press Pass: https://blog.voiceamerica.com/2020/04/30/wild-and-free/ .
Our hearts go out to all the graduates who will not get to "walk" in a ceremony or celebrate all the fun rituals of graduation. Chin up! There will be more awards and traditions for you in the near future. Use this special time for all those projects and ideas that you always said you wanted to instigate but had no time. YOU HAVE TIME NOW! I'm sure you are busy being at home, so I will sign off. Just wanted to say hello.
Find the blessings in the challenges. There is your power. Discover moments of joy. "This, too, shall pass."
Stay positive. Stay safe. Stay healthy. Stay home. Wear a hazmat suit, if you have one! Find the humor in every moment. It will boost your immune system.
And call your Mother! Remember her on Mother's Day. Make a donation in her name. I know that besides talking with my kids, a donation is the gift I want for Mother's Day! https://www.paypal.com/fundraiser/charity/1504
With grace, gratitude, and love,
Cynthia Brian
Founder/Executive Director
Be the Star You Are!®
PO Box 376
Moraga, California 94556
Cynthia@BetheStarYouAre.org
https://www.BetheStarYouAre.org
P.S. During the lock-down, I am available for consultations, webinars, interviews, or speaking via on-line sources only. If interested, email cynthia@BetheStarYouAre.org or visit https://www.starstyleradio.com/coaching
---
MOMENTS OF JOY
by Karen Kitchell
May we all savor and remember the moments of joy during 2020 so that we can share them with future generations. What I've learned during these last few months is when you help others, you are helping yourself. Nothing beats human kindness and compassion to lift your spirits. While self-care is important, other-care can boost your well-being in a big way.
To increase your happiness, consider ideas like these.
Arrange for a local restaurant to deliver pizzas to a domestic abuse shelter
Send a variety of snacks to a homeless shelter via Amazon
Email positive messages to an elderly assisted center
Check the list of needs at a local family shelter
Send "The Book of Joy" by the Dalai Lama and Desmond Tutu to someone struggling with job loss or isolation
Make peanut butter cookies and drop them off on a neighbor's doorstep
Savor the green grass and daffodils like the gift they are from above
While funds are scarce for some of us, others can use their dollars saved from buying less gas or the cups of good coffee that are temporarily out of reach. If you have a time windfall, use it to increase your happiness. Experience one act of generosity followed by a moment of joy.
Karen Kitchel penned two chapters in the book, Be the Star You Are! Millennials to Boomers Celebrating Gifts of Positive Voices in a Changing Digital World, and is a dedicated volunteer with BTSYA. She serves meals to the homeless and is a volunteer teacher, writer, job coach, and mentor.www.scatteringkindness.com
---
DONATE ON CINCO DE MAYO!
#GivingTuesdayNow is a global day of giving and unity that will take place on May 5, 2020 as an emergency response to the unprecedented need caused by COVID-19. Please help Be the Star You Are!® and our fantastic outreach programs survive by making a donation today.
Make a DONATION through PAYPAL GIVING FUND with 100% going to BTSYA with NO FEES: https://www.paypal.com/fundraiser/charity/1504
Or send a check to Be the Star You Are!® charity, PO Box 376, Moraga, Ca. 94556.
Let us know if you'd like to be set up to make monthly donations. All are tax-deductible.
---
WRITER WEDNESDAYS and SUPER SMART SUNDAYS

As part of our
Be the Star You Are! COVID-19 Disaster Relief Outreach program
, Be the Star You Are!® has collaborated with the Authors Guild to showcase the new books launched by many authors from around the country in a variety of genres. We will also be showcasing artists, actors, and musicians, all of whom had had their gigs canceled and are out of work. We believe in supporting creativity and believe that books, art, music, and film provide escape and joy, especially during tough times. For the next few months, make sure you are tuned in to both StarStyle®-Be the Star You Are!® on Wednesdays at 4pm PT for "Writers Wednesdays" LIVE
http://www.voiceamerica.com/show/2206/be-the-star-you-are
as well as our teen program, Express Yourself!™ airing on Sundays at 3pm PT for "Super Smart Sundays",
https://www.voiceamerica.com/show/2014/express-yourself
Both programs broadcast on the Voice America Network, Empowerment Channel and will be archived on that site as well as iTunes, Stitcher, etc. It's a giant artistic festival!
For information on the line-up, visit http://www.BetheStarYouAreRadio.com
---
SHOP ONLINE WITHOUT A MASK!
Since we need to stay at home and only go out when absolutely necessary. These are on-line shopping portals that will sell you what you need, offer discounts, and assist our mission as a nonprofit. Please use these web sites for all of your shopping essentials.
1. AmazonSmile donates .5% of purchases https://smile.amazon.com/ch/94-3333882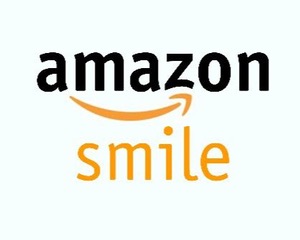 2. Discounted books at Amazon: https://www.amazon.com/shops/be_the_star_you_are_charity
3. Giving Assistant: Shop. Earn. Give! Use Giving Assistant to earn cash at 3500+ popular online stores, then donate a percentage to BTSYA:https://givingassistant.org/np#be-the-star-you-are-inc& buy from your favorite stores.
4. Search and GoodShop: Choose Be the Star You Are as your charity to support. You can log in with Facebook, too! https://www.goodshop.com/nonprofit/be-the-star-you-are
5. Shop at over 1300 stores on IGIVE: http://www.iGive.com/BTSYA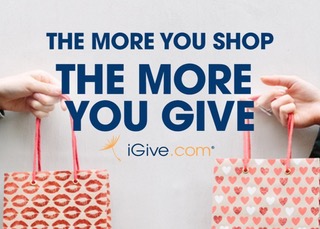 6. BTSYA Logo Store: http://btsya.rylees.net
7. Buy or Sell on EBAY:http://givingworks.ebay.com/charity-auctions/charity/be-the-star-you-are-501-c-3/1504/?favorite=link
8. Designer Clothes to Buy or Sell: https://www.unionandfifth.com/charities/be-the-star-you-are-moraga-ca/shop
9. Buy "Read, Lead, Succeed" T-shirts and tanks $19.99 at StarStyle® Store: http://www.starstylestore.net/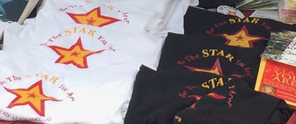 10. Are you a gamer, lover of new software, or other digital content? Buy all of your favorites at Humble Bundle. http://ow.ly/cYs130iN6n4
We appreciate a direct donation most of all via PAYPAL GIVING FUND at https://www.paypal.com/fundraiser/charity/1504
Checks can be sent to PO Box 376, Moraga, California 94556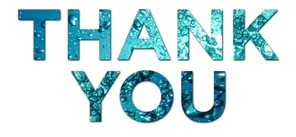 ---
---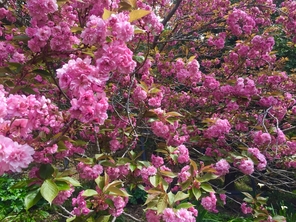 Classified Ads:
If you'd like to advertise your service or product while supporting Be the Star You Are!®, we are now accepting approved ads that will benefit readers. Contact
info@BetheStarYouAre.org
for details.
IMay, Pray. Play, Stay!
Be healthy, Be HOME.
HAPPY MOTHER'S DAY!
PO Box 376
Moraga, California 94556
https://www.BetheStarYouAre.org
All donations are 100% Tax Deductible according to law. Thank you!

---
---